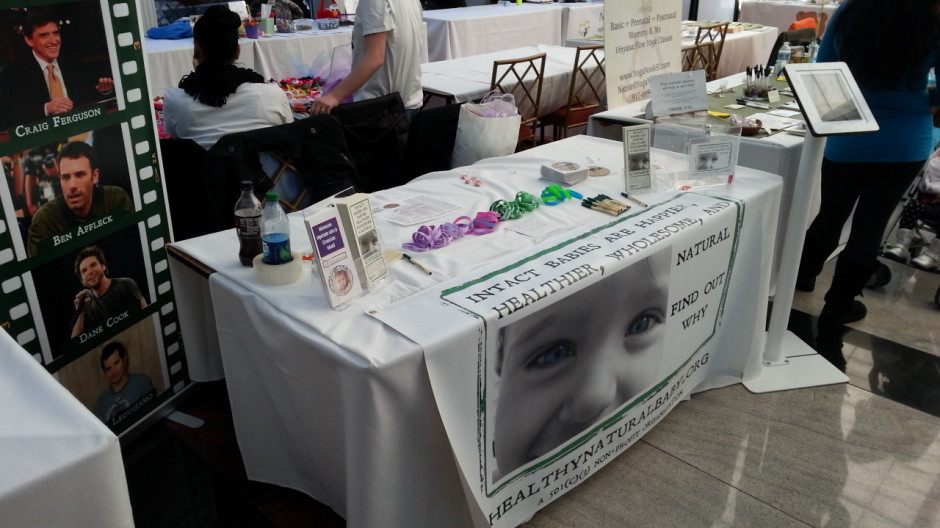 Despite a snowy weekend Intaction exhibited at the Momdoulary Pregnancy to Preschool Baby Show in Staten Island, NY. The show contained information on all aspects of prenatal and neonatal  care, with an emphasis on natural methods.
Genital Integrity Educators Adam Zeldis & Anthony Losquadro gave each attending family a thorough discussion on why intact babies are happier and healthier, in addition to distributing Intaction's "Intact Babies are Happy, Healthier, Wholesome & Natural brochures, DVD's, and pens.
One mom was expecting a boy in 3 weeks and was grateful to receive our information, she is now planing on leaving her son intact. Many pregnant mothers related to us they had not researched the topic of circumcision despite their pending pregnancy. This issue underscores the important of conducting educational outreach to these parents.