Study Finds Circumcision Affects Penis Size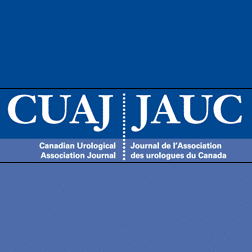 Canadian Urological Association
Medical researchers from South Korea wanted to look at the relationships between penis size, circumcision status, and second to fourth digit ratio with penile size. They published a peer-reviewed medical study in the Canadian Urological Association Journal. They found that circumcised men had statistically significantly smaller, shorter penises that intact uncircumcised men. For further information on how circumcision affects penis size you can read the entire study below.
Prospective investigation of newborn circumcision, penis size, and second to fourth digit ratio
Can Urol Assoc J. 2016 Sep-Oct; 10(9-10): E296–E299.
Published online 2016 Sep 13. doi: 10.5489/cuaj.3590
Jong Kwan Park, MD,1,* A. Ram Doo, MD,2,* Joo Heung Kim, MD,3 Hyung Sub Park, MD,4 Jung Mo Do, MD,5 Hwang Choi, MD,5 Seung Chol Park, MD,6 Myung Ki Kim, MD,1,† Young Beom Jeong, MD,1 Hyung Jim Kim, MD,1 Young Gon Kim, MD,1 and Yu Seob Shin, MD1,†
Conclusions on circumcision and penis length:
Despite the small number of subjects, this study shows that NMC [Newborn Male Circumcision] was associated with shorter penile size. Second to fourth digit ratio, flaccid penile length, and age of circumcision were also significant predictive factors for erectile penile length. Further multicentre studies with larger number of subjects and biochemical analyses are needed for potential clinical applicability.