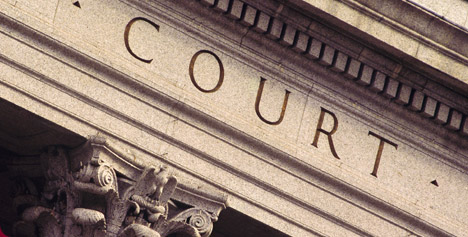 LEGAL ADVOCACY AND CIRCUMCISION
Family Law
Everyday in America greater numbers of people become aware of the harm posed by genital cutting. However a dispute can arise when one parent becomes insistent that a baby or young child be circumcised regardless of the facts. If the issue cannot be resolved amicably, the parties must often resort to family court to settle the issue.
Intaction can assist a parent by acting as their legal advocate to defend and preserve their child's right to genital autonomy. We will work with an experienced local attorney and together we can achieve a positive outcome.
Circumcision Malpractice
Intaction can assist as a legal advocate over medical malpractice stemming from circumcision. Hospitals will try to manipulate parents in these stressful situations to avoid claims. They will use any consent form parents sign as a defense, arguing that parents were warned about risks and complications.  We can coordinate your case with attorneys that specialize in these cases so you can win the maximum settlement and obtain continued medical care for your son. You need an attorney that is experienced in circumcision malpractice, not every malpractice lawyer is knowledgeable in this area of law.
Whether or not you have custody of the child, or even if your child in unborn, we can help with preserving the right of your child to stay whole and natural. We are ready to tackle the toughest issues to protect your child from needless pain and suffering, and to preserve his right to an intact body.
Some areas of assistance:
Attorney selection
Legal strategy
Review of parenting agreements
Custody and child support
Leverage the resources of the intactivist community to defend your child's right of genital autonomy.
Please contact us if you need assistance with protecting the rights of your child.
IF YOU ARE CONCERNED WITH PROTECTING YOUR CHILD (BORN OR UNBORN) FROM CIRCUMCISION – DO NOT SIGN ANY AGREEMENT BEFORE YOU TALK TO US. THIS IS IMPORTANT. NO MATTER HOW MUCH PRESSURE YOUR PARTNER PUTS ON YOU DO NOT SIGN.
Legal Contact
Contact us for legal advocacy