Young man's anguish over circumcision ends in suicide.
The Death of Kevin Cagle
Another young man with his whole life ahead of him decided to tragically end his life – anguished over genital cutting.
Kevin Cagle was unable to comprehend why parents and doctors decided to needlessly cut and mutilate his genitals as an infant. Anger and grief turned into despair and depression. Kevin said to a friend, " I hate my body. I don't feel whole. Thanks to my parents for that."
Kevin was a Leachville Arkansas native but moved to San Francisco California.
Kevin went on to say " I'm thoroughly disgusted we live in a world where cosmetic procedures can be performed on infants." Kevin went on to thank friends for being kind, wishing them the best in life. Kevin asked friends to be happy for him now, presumably because ending his life is what he wanted so as to be finally in peace.
Kevin asked a good friend to post his final remarks on Facebook. Afterwards, on March 31 2015, Kevin Cagle made the ultimate decision to end his life. He was just 20 years old.
The suicide of Jonathon Conte, 34, also from San Francisco, in May 2016 followed the death of Cagle.
Some mental health experts feel that circumcised males are physically, emotionally, mentally and socially harmed by the act, and this can lead to depression and horrible consequences. According to StopMaleSuicide.com (circumcision and suicide), when men face problems they can neither fix, nor cope with, their risk of suicide rises.
We are saddened over the despair of those who turn to suicide to find relief from the anguish of genital cutting. Intaction offers a means to constructively heal the wounds and personal pain caused by genital cutting by helping those affected with a way to contribute towards ending this practice.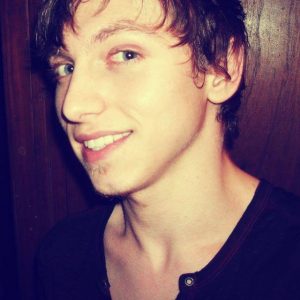 In Memoriam
Kevin Lloyd Cagle February 28, 1995 – March 31, 2015
"May your spirit live on in those that fight against genital cutting"