Description
The Intact Dude's Guide to Foreskin Superpowers
 Ships Free
"The Intact Dude's Guide to Foreskin Superpowers." Written in a comic strip format, this piece was created due to demand from parents of intact sons. These parents wanted to give their sons information that would boost confidence and promote body positivity for intact young men. Written in an age appropriate manner for older children and teens, this professionally illustrated comic strip is distributed at our public events. Parents of intact sons have been very enthusiastic about this comic strip. You can get these comic pages by ordering direct from Intaction.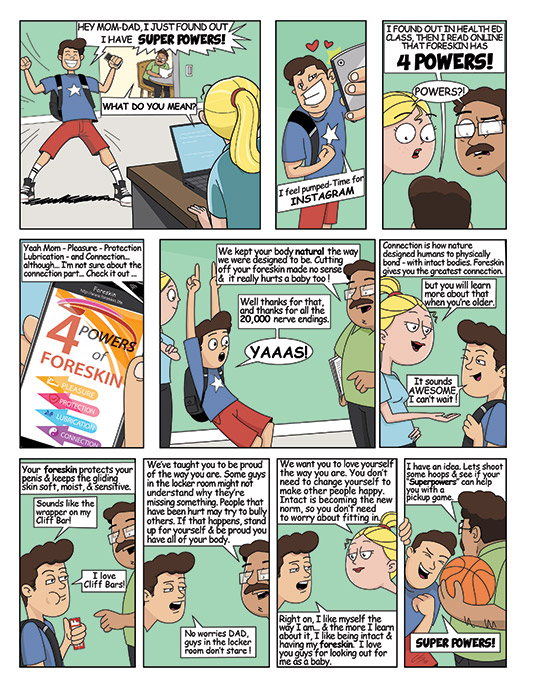 Comes in packs of 50. Printed on heavy gloss paper. Intaction makes these available at our cost.
PRICE INCLUDED FREE SHIPPING DOMESTIC USA MEDIA MAIL. International shipping will be additional.
Produced by Intaction