Description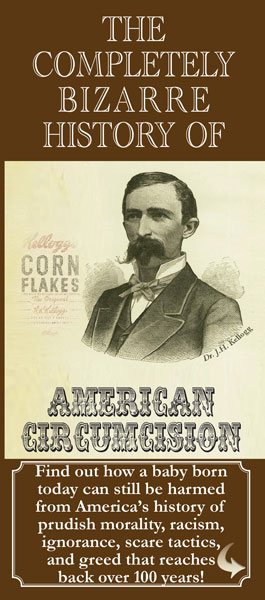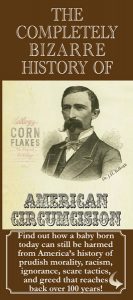 The Completely Bizarre History of American Circumcision
 Ships Free – 25 pack
This amazing nine panel full color brochure illustrates the origins of American circumcision from 1870 onwards and includes significant events leading to the present day. It also predicts where America is headed with circumcision rates.
Historical issues presented include:
Masturbation
Sexual Repression
Racism
Fake Cures
Greed
Xenophobia
American Academy of Pediatrics 1971 Statement
Scare Tactics
Reform
Medicaid Coverage
African Exploitation
The information is presented in short blurbs placed along the timeline. Above the timeline is a colorful graph showing the historical event's impact on circumcision rates.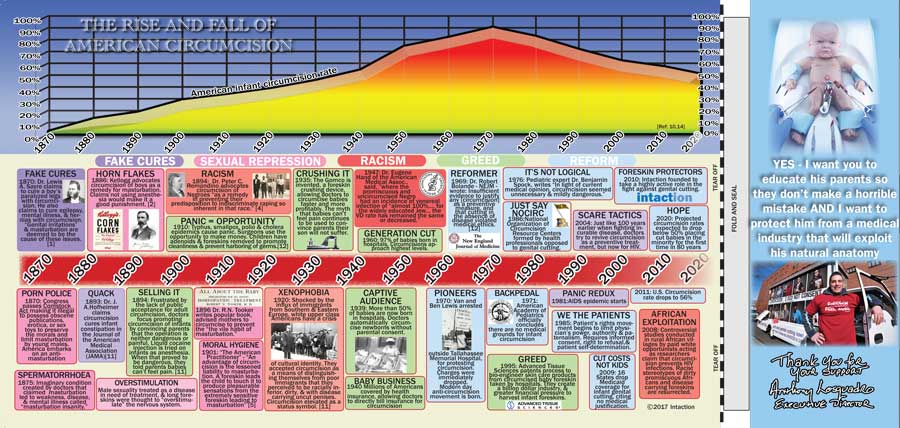 Also attached to brochure is an Intaction donation form and envelope.
Includes full references and cites on reverse. Printed on gloss paper. Folded approx. 8.5 x 3.625″ , Unfolded 8.5″ x 22″.
These brochures come in packs of 25.  Intaction makes these available at our cost. Be sure to have some on hand at your next event.
PRICE INCLUDED FREE SHIPPING DOMESTIC USA MEDIA MAIL
Produced by Intaction.