Description
Pain & Trauma – Circumcision's Psychological Impact on Children
 Ships Free
This six panel brochure discusses how infant pain and trauma resulting from genital cutting harms children.
Topics discussed include:
Defining Infant Trauma
Critical Areas of the Developing Brain
Brain connections
Effects of Trauma
Cortisol
Post Traumatic Stress Disorder
American Academy of Pediatrics Pain Statement
How Babies Remember Pain
Circumcision and Autism
Anesthesia
Summary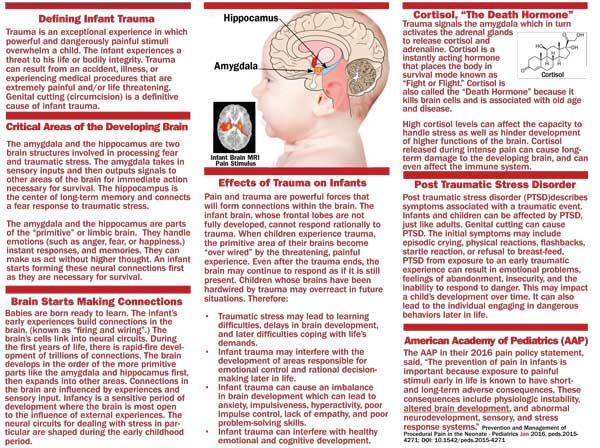 These brochures come in packs of 50. Printed on heavy gloss paper. Intaction makes these available at our cost. Be sure to have some on hand at your next event.
PRICE INCLUDED FREE SHIPPING DOMESTIC USA MEDIA MAIL