Description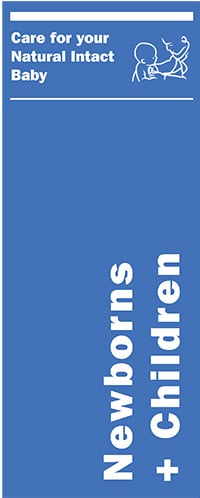 Care for your Natural Intact Baby
Brochure

 
 Ships Free
This six panel brochure is a complete care guide for the intact baby and covers older children with a intact positive narrative. Includes textbook grade anatomy illustration showing the basic anatomical structures of the intact penis including the balano-preputial lamina.
Topics discussed include:
Learning about your baby's intact natural penis
Basic anatomy
The function of the foreskin
Foreskin care and dermal regeneration
Emollients produced by the intact penis
Foreskin Hygiene
Foreskin Retraction
Hygiene for the adolescent child
Teaching about foreskin retractability
Phimosis facts & fiction
Dealing with redness or irritation
Summary
Warning about foreskin retraction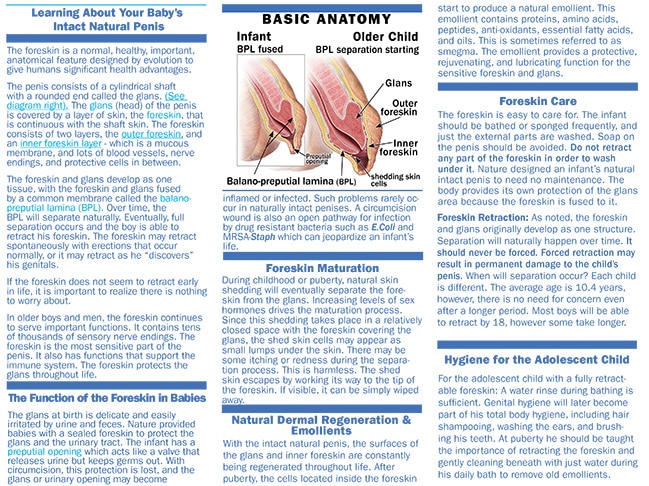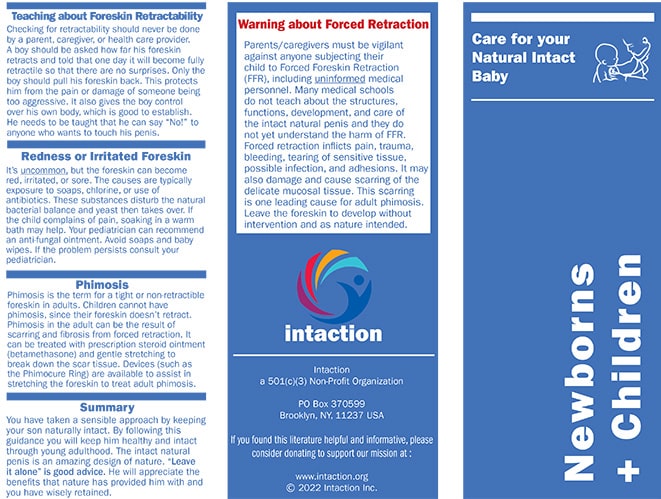 These brochures come in packs of 50. Printed on heavy gloss paper. Intaction makes these available at our cost. Be sure to have some on hand at your next event.
PRICE INCLUDED FREE SHIPPING DOMESTIC USA MEDIA MAIL