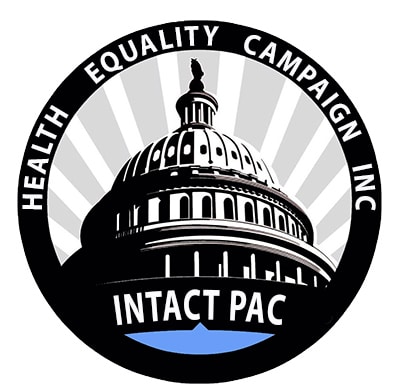 HEALTH EQUALITY CAMPAIGN
NORTH CAROLINA MEDICAID ACTION PAGE

North Carolina Medicaid Proposes To Enrich Hospitals With Profits From
Routine Infant Circumcision
After more than a decade, North Carolina is proposing to alter their regulatory policy to have their Medicaid program, once again, pay hospitals and doctors to perform infant circumcision.  State officials want to insert clever language into Regulation 1A-22 so routine infant circumcision under State Medicaid can resume for almost any reason. This is in violation of the intent of State law and unauthorized Medicaid expansion. North Carolina hospitals and clinics are in line to start profiting again from cutting baby boy's genitals.
Please watch this video for more information about this issue.
This is how State Medicaid officials and their hospital/doctor allies intend to get around the prohibition on Medicaid payments for routine infant circumcision.
Under the proposal, a doctor would be able to provide Medicaid circumcision for infants. The parents just have to express a need for "HIV prophylaxis," or be coached to say that.
So this is what could happen. A baby boy is born, doctor solicits the parents for circumcision for any reason, parents sign consent, hospital coder/biller enters HIV prophylaxis on the chart. Doctor/hospital gets paid by Medicaid.
By citing HIV prophylaxis it basically covers any excuse by parents or doctors to get Medicaid paid circumcisions in violation of the intent of State Medicaid law.
The whole thing is preposterous because babies are not at risk for sexually transmitted HIV.
For those that wish to read the entire public notice