Intaction Inc. is a 501 (c)(3) organization and a registered corporation under the Not-For-Profit Laws of New York State.
Intaction P.O. Box 370599, Brooklyn, N.Y., 11237 USA
1-866-6-FORESKIN (866-636-7375)
We were formed in 2010 with private donations and volunteer assistance. We seek to achieve our goals through education, advocacy, and activism. We seek to empower our members by providing them a way to get actively involved in the promotion of genital integrity. Our advocacy has generated significant attention for our core issues.
Our events have included disruptive protests, demonstrations, parental education, and raising general awareness on the issues. We employ print media, social media, mobile outreach, and exhibiting at various public events to engage people with our ideas.
Mission Statement and Beliefs:
That every individual has the inalienable right to an intact body. Only an adult of majority age, with fully informed consent, can agree to needless and permanent body modifications.
Intaction promotes an intact positive message so people understand and value the anatomical and psychological importance of an intact body. We seek to raise awareness on this issue in order to end non-therapeutic medicalized infant circumcision and female genital cutting.
We believe everyone is harmed by genital cutting, including boys & girls, mothers & fathers, and doctors & nurses.
Circumcision harms babies due to the stress and trauma from genital mutilation often done with little or no anesthesia.
Circumcision harms men due to the trauma, loss of body & genital autonomy, sexual dysfunction, psychological damage, and loss of anatomically functional erogenous tissue.
Circumcision affects women due to the loss of sexual function from themselves or from their partners.
Circumcision affects parents when they must endure the lifelong grief stemming from the realization of having harmed their child.
Circumcision affects doctors & medical staff because many are forced to perform this harmful act to babies against their conscience.
We seek to give those harmed by circumcision the ability to contribute to the cessation of this abhorrent practice. Together we can forge a path to a better world for future generations. All are welcome to join with us.
Intaction Board of Directors
Craig Adams
Aura Bobadilla, Hispanic coordinator
Jonathan Friedman
David Grant
Everett Leiter
Anthony Losquadro, Executive Director
Adam Zeldis
Australian Liaison
Michael Winnel, (Sydney AU)
---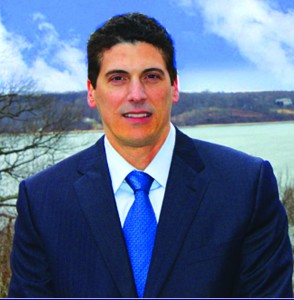 Anthony Losquadro is the Executive Director of Intaction. He founded the organization in an effort to give children a voice over their body autonomy. He says, "Once I understood what our society did to babies I knew this had to be stopped."
Anthony Losquadro has spoken before the Commonwealth of Massachusetts State Senate Joint Committee about circumcision legislation. He has also been interviewed on the topic of circumcision by the Times-Picayune, NY Post, NY Post/Andrea Peyser, Vice Media, Fox News, BBC WorldService, FUSION Media, Huffington Post, Village Voice, The Daily Beast, Salon.com, Vibe.com, Narrative.ly, El-Diario NY, El Periodico, News 7 Miami, News 23 Miami, Queens Times-Ledger, Broward Palm Beach Times, Popsugar/Babycenter.com, and Arora Free Press.
He has had a varied  career covering engineering, a Merchant Marine Officer, petroleum marketing, real estate, and electronic security. He has served on various boards of directors for local, state, national trade organizations, and community groups.