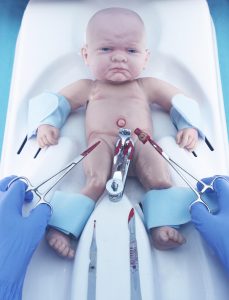 AND PREVENT MY PARENTS FROM MAKING A HORRIBLE MISTAKE
FOR JUST .63 CENTS A DAY 
HE NEEDS YOUR HELP BECAUSE :
For over 100 years, Americans have been fooled by misinformation about genital cutting with fake claims, racist theories, and sexual repression. The medical establishment can use high pressure scare tactics to exploit a parent's gullibility.
America has a bizarre history with genital cutting (circumcision.)
The reasoning used in the past is as bizarre as that used today.
Men and women have a right to an intact body the way nature designed us to be.
It will take a strong educational effort to overcome American ignorance & bad habits over genital cutting.
INTACTION GETS RESULTS
Most expecting parents that receive our information ultimately choose to keep their son intact.
INTACTION IS TRUSTWORTHY
100% of your donation goes to education and advocacy. We are staffed by unpaid directors and volunteers. We are a 501 (c)(3) Non-profit organization, and a registered charity with the N.Y.S. Attorney General's Office Charities Bureau. All donations are tax-deductible.
FOR JUST .63 CENTS A DAY YOU CAN PREVENT HIS PARENTS FROM MAKING A HORRIBLE MISTAKE AND YOU CAN PROTECT HIM FROM A MEDICAL INDUSTRY THAT WILL EXPLOIT HIS NATURAL ANATOMY.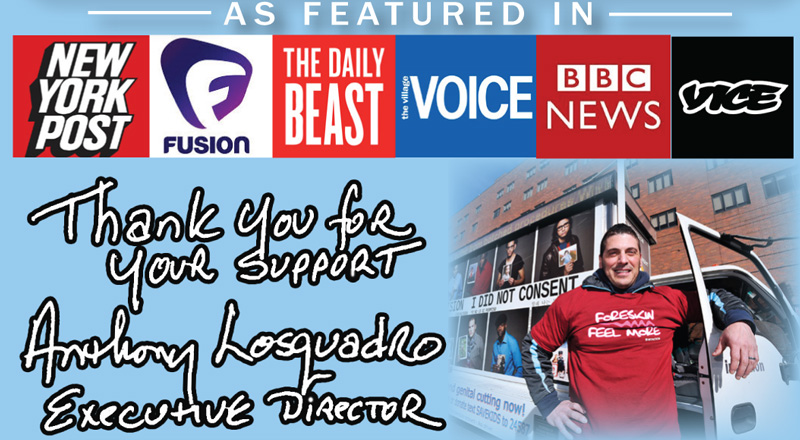 Your tax-deductible donation to Intaction will be used solely to fund our educational outreach efforts. No portion of the funds are used for any other purpose. All Intaction directors & committee members are unpaid volunteers.  All information submitted will not be shared or released to third parties. Intaction Inc. is a non-profit IRS 501(c)(3) charitable organization also registered with the NYS Attorney General's Office, Charities Bureau, registration number 42-76-34. You may obtain further information by writing to the State of New York, Office of the Attorney General, Charities Bureau, 120 Broadway, New York, NY, 10271
Intaction is listed on Charity Navigator, "Your guide to intelligent giving…"