DONATE TO STOP CIRCUMCISION
You can be part of this tremendous effort to protect children. Many people can't join us at our meetings, events, or protests due to distance, work, or family constraints. However they still have an critical role to play. You show your commitment to the movement by donating to Intaction. Our strength lies in the commitment of people that support us like you.
We also understand this can be a difficult topic to initiate in a public discussion. The circumcisers have counted on that silence to advance their agenda without opposition. Allow Intaction to be your voice on this important issue.
What's happening RIGHT NOW around the world could spell disaster for infant boys and girls – and their human rights. First, they are pushing circumcision as a half-baked cure for HIV-AIDS in Africa. Then, they will try to export that flawed logic to the rest of the world.
The rate of circumcision has been on the decline over the last decade. Parents are now coming to realize that babies are born perfectly, the way nature intended. They understand that babies do not need immediate surgery for a "cosmetic" reasons. However, there are still many parents that have not heard that intact babies are happier and healthier. Help us reach these parents and give them the information they need to make the right decision.
And these declining rates does not mean we can let down our guard. In 2010, the American Academy of Pediatrics (AAP) wanted to put the scalpel to girls genitals and circumcise them in the form of a "nick." That's why we need you. Together we can preserve the rights of the child to an intact body… support Intaction today.
You can now make a donation by major credit card or Paypal as a one time or monthly recurring donation. Intaction conducts educational, activist events, and meetings every month. Please consider a recurring donation to help us meet these monthly expenses.
Your monetary donations show that you support Intaction.org's Mission Statement. Your monetary support signifies your belief that each person has the inalienable right to genital integrity. Remember: Intaction.org will be a buttress standing up for human rights and oppose those who would take them away. Your donation will help us save kids.  Thanks for acting today.
If you wish to donate via check or money order, please make your check payable to Intaction and send to:
Intaction P.O. Box 370599, Brooklyn, NY, 11237 USA
Your tax-deductible donation to Intaction.org will be used solely to fund our educational outreach efforts. No portion of the funds are used for any other purpose. All Intaction directors & committee members are unpaid volunteers.  All information submitted will not be shared or released to third parties. Intaction Inc. is a non-profit IRS 501(c)(3) charitable organization also registered with the NYS Attorney General's Office, Charities Bureau, registration number 42-76-34. You may obtain further information by writing to the State of New York, Office of the Attorney General, Charities Bureau, 120 Broadway, New York, NY, 10271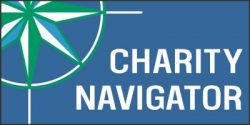 Listed by Charity Navigator