Description

Foreskin.Life and the 4 Powers of Foreskin
 Ships Free
Foreskin.life is a six panel brochure that extols the positive benefits of foreskin for both partners. This brochure established the foreskin brand as being fun and sexy, and explains how sex is better with foreskin – if available.  The brochure is written in an easy to read style that will resonate with many people. without going into elaborate medical or academic discussion.
Topics discussed include:
The Four Powers of Foreskin
Pleasure
Protection
Lubrication
Connection
Ladies Confessions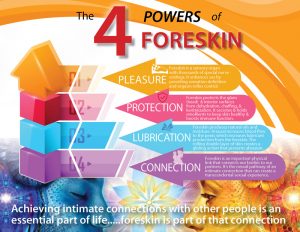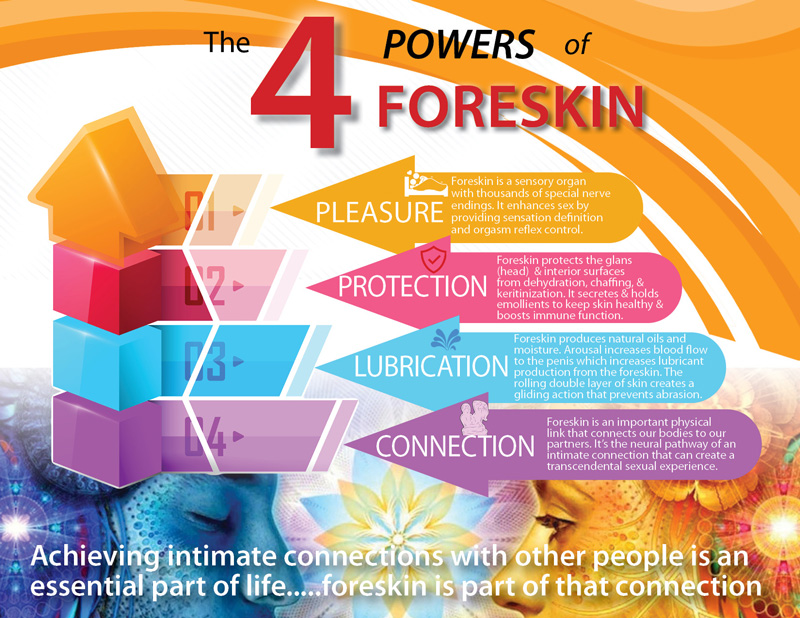 These brochures come in packs of 50. Printed on heavy gloss paper. Intaction makes these available at our cost. Be sure to have some on hand at your next event. * The Ladies Confession portion contains written adult content, may not be suitable for children.
PRICE INCLUDED FREE SHIPPING DOMESTIC USA MEDIA MAIL
Produced by the Intaction